One Year That gives you all you need to start and grow a business.
Designed to be relentlessly practical, AVODA's Christian business programs innovatively combine world-class MBA-level business lectures delivered by professors from some of the world's top universities with interactive workshops, live projects, and real opportunities for investment into new businesses. We see our mission to be more than just about education. What truly matters to our students' lives is what happens after graduation. This is why AVODA puts so much focus on aftercare. We support our entrepreneurs by continuing to give mentorship, help them seek investment, and even provide first-year office space.
Fun and engaging, 2-week AVODA Bootcamp provides intense learning, team-based, and community-based activities that will awaken the entrepreneur within you and inspire you to dream BIG for Christ.
Quick Details 
Period: 2 Weeks, Tue, Wed, Thur. (5 PM – 7:30 PM)
Location: 17 Tufnell Drive, Top Floor, Kampala (2 min from Acacia Mall)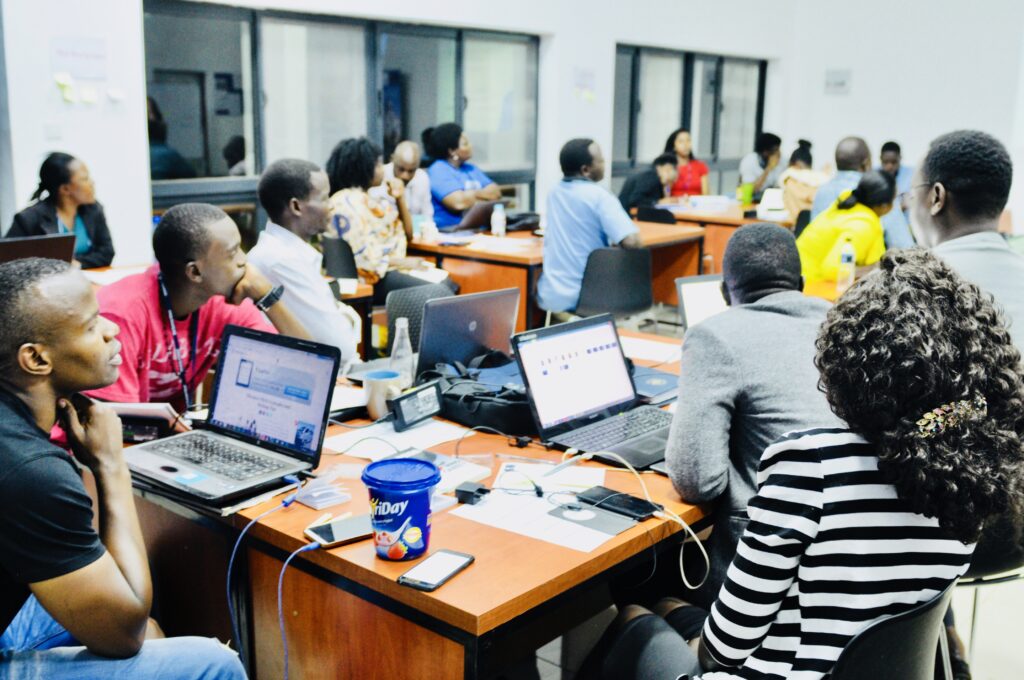 Nineteen (19) weeks of a world-class MBA-like business training in a hybrid model; both online and on-site, for a complete experience, to transform you into a value creating entrepreneur. You may opt to join Blue Hub program for FREE.
Quick Details 
Period: 19 Weeks, Mon, Tue, Wed (5:30 PM – 8 PM)
Location: 17 Tufnell Drive, Top Floor, Kampala (2 min from Acacia Mall)
After finishing AVODA Blue Lab, take fifteen (15) weeks to actually launch and register your business, sell your product, build synergy with your team, and graduate with an operational business to pitch to global investors.
Quick Details 
Period: 15 Weeks, Mon, Tue, Wed (5:30 PM – 8 PM)
Location: 17 Tufnell Drive, Top Floor, Kampala (2 min from Acacia Mall)