Making business consulting and outsourcing a force for good
AVODA Strategic Consulting is AVODA Group's boutique consulting firm based in Japan and Uganda. Our main clients are Japanese or Asian corporations and organizations that are operating in, expanding into, or trading with East Africa. Originally opened in the United Kingdom in 2011, AVODA Strategic Consulting has over a decade of experience providing international clients with business expansion, trade, and business process outsourcing  strategy for Africa.
As the official representative of Japan External Trade Organization (JETRO) in Uganda, we offer research and consulting services to Japanese corporates expanding into or trading with Uganda at a heavily subsidized price. 
Some other AVODA Group services that you might like
NOTE:  If you are a young, early-stage start-up that has yet to hit $300,000 in sales per year, we have the perfect programs for you! Learn more about how we can serve you by visiting the AVODA Institute of Entrepreneurship website.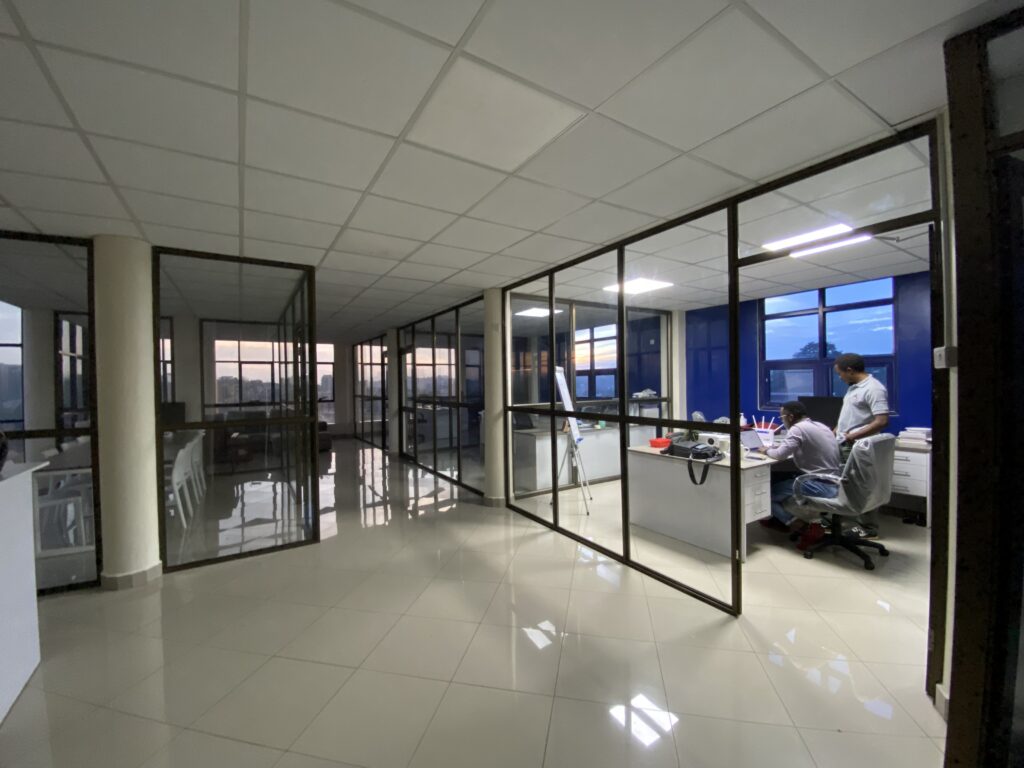 Looking for modern, stylish co-working space with blazing fast wifi and guaranteed power supply? Or, shopping for a venue with an unbeatable view to host your business event or meeting?
We have you covered! Visit the AVODA Agòra!
AVODA President Jun Shiomitsu tells investors "why Uganda, why now?" at the JICA (Japan International Cooperation Agency) NINJA startup program where 100 Ugandan startups applied for million-dollar level investments. Jun was a member of the JICA task force that funded and ran the program. 
AVODA officially becomes the JETRO (Japan External Trade Organization) African Business Desk for Uganda. JETRO represents over 100,000 Japanese firms and corporates. 
AVODA represents Japanese corporates at the Uganda Investment Authority event "Bouncing Back", held at the Innovation Village Kampala. AVODA President Jun Shiomitsu gave a critically acclaimed speech about how the rest of the world sees Uganda today as an investment destination. 
Investment Consulting
Scaling & Business Model
Valuation & Financial Forecasting
Investor Referral
Investment Consulting
Are you a growth-stage start-up with over US$300,000 in annual sales? And are you looking for investment of US$1 million or above? You've come to the right place. The AVODA Silver program offers world-class investment consulting at a price that startups can afford. 
To be the BEST consultancy for this space, AVODA has completed extensive research of nearly 150 African startups and many local and global investors. We know what you need, and we know what investors want. 
Scaling & Business Model
Valuation & Financial Forecasting
Investor Referral
Investor & Donor Coaching
Monitoring & Evaluation
Investor & Donor Coaching
Are you an investor or donor who has put your money into, or are considering putting your money into, an East African business or organization? 
AVODA's expertise in giving you the information and guidance comes from years of our own experience investing into East African businesses. 
We provide coaching and sensitizing courses and programs both online and in person (depending on your location).
Monitoring & Evaluation
Market Research
Project Planning & Execution
Business Process Outsourcing
Africa Expansion Advisory
Market Research
1.Primary Research & On-ground Market Data Collection (Kenya & Uganda only)
AVODA has the combined advantage of highly skilled, MBA-holding senior consultants as well as a network of over a hundred junior consultants trained at AVODA. Both can be mobilized to conduct primary or secondary market research, including both interviews, surveys, questionnaires, sampling, and observation. 
2.Market Data Analysis
AVODA's expert can take the raw market data you have collected through (1) above and create analyses to help you make educated decisions about how to operate, expand, or even test your business in East Africa.
Project Planning & Execution
Business Process Outsourcing
Africa Expansion Advisory
[AVODA] helped by promoting and moderating our symposium on hydrogen economy in Tokyo to various Japanese high-profile public and private potential partners. I very much appreciate the professionalism and efficiency with which Jun and his team work.
It is a privilege to work with AVODA Consulting. [Project East x East] is our first serious attempt to reach out to the Japanese SME sector, and we are optimistic about where this new partnership will take us.
AVODA Consulting did a great job with our market research with an expert understanding of our goals, often improvising to achieve targets as they conducted surveys, gathering much more data than we initially hoped.
Our Unique value for the clients
Direct knowledge of Africa's Start-Up Ecosystem
AVODA Institute has launched and mentored over twenty start-ups in a wide variety of business sectors, including real estate, agri-business, water filtration, VR, blockchain, advertising agencies, and more. As AVODA Institute's sister organization, AVODA Strategic Consulting has first-hand information regarding the start-up community on the ground in Africa in a wide range of sectors.
Local network in East Africa's business community
AVODA Consulting has direct access to AVODA's large network of local C-level executives and business professors who lecture at AVODA. It also shares AVODA's strong network with other local business accelerators in Uganda and beyond. This allows AVODA to be able to immediately create local networks for our clients.
Highly flexible, highly skilled project teams
AVODA Consulting's junior consultants are AVODA's students and alumni led and managed by a senior consultant with strong consulting experience. Our biggest advantage is that we can flexibly grow our local project teams from 1 to 20+ overnight when our clients need a large number of "boots on the ground".
Strong network in UK and US academia and social impact sectors
Originally founded in Cambridge, UK to work with European banks and economists, AVODA Consulting retains strong networks in the business and social impact sectors of especially the UK, and also the US. AVODA Consulting clients who need cutting-edge research can benefit from our top-tier academic network in the UK and US.
Our Role Within AVODA Group
AVODA Strategic Consulting is a member of AVODA Group, which also operates a world-class business school in Kampala, Uganda. 
AVODA Strategic Consulting's projects are managed and led by our senior consultants – all of whom have extensive relevant experience in project management, while our junior consultant teams are usually comprised of AVODA Institute's sharpest alumni and students.
As a member of AVODA Group, we carefully select clients and projects based upon whether they:
are projects that our senior consultants have relevant experience in
aid projects that we have strong talent for in our junior consultant teams
offer opportunities for talent development, employment, and capacity-building in the African continent
Head Office:Daikyo-cho 12-3-201, Shinjuku-ku, Tokyo 160-0015, Japan
Main Bank:Sumitomo Mitsui Banking Corporation, Akasaka Branch
Phone:+81 (0) 80 7110 1981
Branch Office: 17 Tufnell Drive 5F & 6F, Kampala, Uganda
Main Bank:ABSA Uganda, Lubowa Branch
Phone:+256 787 625 077