Connecting faith and entrepreneurship in a post-COVID Uganda
---
Why AVODA?
Reason 01: Addressing the gap between Uganda's Christian population and its Christian business practices
The Ugandan national census in 2014 showed that 84% of its population profess Christianity. And one of the most important roles of a NextGen startup hub in serving such a country would be to inspire its Christian majority to connect their faith with the dreams they have for their own future and their country's future. 
The sad truth is, despite its Christian population, Uganda is also said to be one of the most corrupt countries in the world. Transparency International, for instance, ranks it 31st most corrupt out of 180 countries evaluated. When we see Christian countries with high rates of corruption, we often see some trends:
The fact that educated, passionate, intentional Christians feel pressured — socially or even financially, to go into full time ministry rather than the marketplace. 
The percentage of "Sunday Christians" — Christians whose behaviors in Christian circles differ from their words and actions outside of that circle — in the workplaces and family, for example. And, though not to make excuses for bad behavior, but it is understandable that in an economy where the traditional Christian morals and values of integrity, honest work, and fair business practices often just don't seem to pay off, just isn't enough to put food on the table, you find yourself torn between your faith and your needs. 
As a NextGen Ugandan startup hub, AVODA aims to bridge this gap by helping our entrepreneurs see that:
Business is not a less-spiritual calling than full time ministry
The business sphere is a mission field, and it is sadly underserved
Business is a truly international language. Everyone in the world speaks it. It touches EVERY aspect of life, and you can reach more people through business than English, Mandarin or any other language. But it is a language with which the gospel has yet to truly be shared
That's why AVODA is designed to be both theologically rich and relentlessly practical. It inspires you from your Christian faith, and then puts you straight into the business sphere where you will be making an impact. In fact, AVODA has what we call our "50/50 Rule". Half of the program takes place outside of the classroom, in the actual marketplace, in real business situations. Our aim is that by the time we put you in front of our investor community, you're no longer just a business idea. You're a business, with a passionate, Christian desire to transform and improve lives for Christ. It's a model we have tested over the past FIVE years, used to launch over 20 businesses in Africa, and have now refined specifically for the post-COVID era.
At AVODA, we believe that the Christians in Uganda, with their huge numbers, can make a massive impact on the economy and society, and one of the best ways to do so is through faith-based business. 
Why AVODA? Reason 02: Addressing the 81% startup death rate as a NextGen startup hub
Over 18,000 new businesses are started in Uganda every year. But most of them never live to see their second birthday. 
We wanted to know why, so we interviewed over 30 Ugandan startups as well as 12 accelerators, incubators, and startup hubs. And we learned, rather surprisingly, that the biggest reason Ugandan startups fail is NOT the lack of investors and donors — it is not money. We identified 36 different reasons, and here are the biggest two. 
Number one, a "grant-preneurship" mindset. Many Ugandan startups survive on grants rather than revenue. And this affects the mindset. They tend to know how to appeal to charities and grants, but not to investors. They know how to tell an inspiring story about need, but not a convincing story about revenue. So, the issue is not that there is a shortage of investors. There is a shortage of investible, scaleable, revenue-generating ideas. And this is critical, because revenue, not charity, is the path to true systemic, long-term empowerment. 
But the problem is not just with the entrepreneurs.
The second reason lies with the startup hubs, the centers that entrepreneurs rely on. We really need to up our game and modernize too. Our research revealed a consensus among both startups and startup hubs that Ugandan startups have what we call "accelerator fatigue". Entrepreneurs often go to multiple business accelerator programs but end up feeling that they're all more or less the same. They may provide small grants, but not that true break-through that startups need. 
So the question for Ugandan startups today is, how can we help Ugandan entrepreneurs break free from 'startup hub fatigue'? What do modern Ugandan startups really need from startup hubs, especially after COVID-19? And ultimately … what should a "Next-Gen" Uganda Startup Hub look like?
NextGen startup hubs need to help startups to:
SELL and TRADE locally, continentally, and globally in a post-COVID world
COLLABORATE and build on each other's strengths, and stop reinventing the wheel with every new startup that launches
Look to the rest of the world for CONTRACTS, rather than GRANTS, and then deliver at a global standard
AVODA aims to be that "Next-Gen" Startup hub. We aim to connect our entrepreneurs to customers, not just investors, and to do so well in a post-COVID world. So join us in providing a new beginning to Christian entrepreneurs in Uganda!
---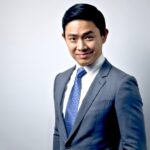 Jun Shiomitsu
Founder & President at AVODA Group
Founder & President of AVODA Group. Prior to this, Jun was a banker for 13 years in Japan, the UK, and Switzerland, initially as the Assistant Vice President of the Treasury Department of Citibank Japan.