2023 AVODA Businesses Seeking Investment
Theme: "Building Generational Wealth"
AVODA's rigorous, one-year Christian entrepreneurship program concludes with an investment event, to which both global and local investors are invited.
AVODA has strict rules for which students qualify for this event. Not only must they have a good AVODA credit score (which is based upon their tuition payment, grades, daily punctuality, etc.), they must also hit sales targets.
As of November 2023, there are 8 businesses that are ready for investment, 2 that are on their way, and 2 that do not need investment! Click the "Learn More" button on each for more detail and to learn how you can get involved as an investor or otherwise!
These are the start-ups of AVODA class of 2023 who have succeeded in making strong sales, and are therefore investment-ready. Click the "Learn More" button on each for more details about their business and how you can be a part of their journey as an investor or donor. 
Carledorian is an agribusiness company incorporated in Uganda, Kenya & the Netherlands. Its flagship brand "Baraka Blend", brings to Europe the finest of East Africa's specialty coffees, teas, herbs & spices. Founder Doreen has an international background, and is a PhD student of computer science and bio-statistics.
Cleanet offers machine-washed laundry services and door to door delivery. It targets Kampala's busy professionals and urbanites who live in condominiums. It was started by two childhood friends. Barbara (L) is a lawyer and Amelia (R) a journalist by trade. They funded the initial costs themselves.
There are over a million female East African workers in the Middle East.My Guardian, registered in Uganda, Kenya, and Saudi Arabia, provides a "track, trace & rescue", remittance, and insurance app for distressed migrant laborers. Dr. Charles Maina PhD, a migrant worker himself, has 18 years in humanitarian, innovation, and strategy management.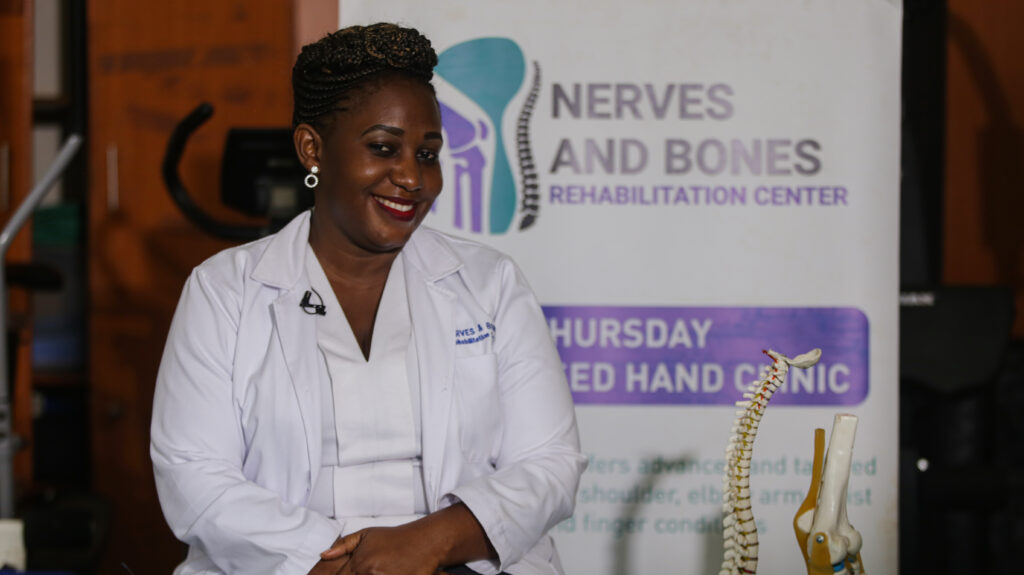 Nerves & Bones has helped 3000+ patients restore body function after injuries. It employs 30 staff, and has grown over 20% annually in the number of patients. It is seeking funding for expanding into neural and spine injury/trauma. Founder Dr. Ruth Balemzi is a working mom with 4 children.
Nutripal is a cake bakery and training school. Capturing a niche market that pays up to $1k per cake, it is one of the highest grossing AVODA businesses this year! Founder Blessings has a CPA and a Masters in Accounting and is a mother of three, the last of whom was born during her year at AVODA!
Syene Surveys, specializes in accurate and reliable surveying services, advanced geospatial technologies, and data analysis. With a focus on innovation and customer satisfaction.
The Cornerstone Community Schools
Cornerstone is a Christian primary school and daycare nursery offering a top-notch Christian STEM program. With Uganda's population booming, they have quickly grown their student body from 9 in January 2023 to 31 by August 30. Their break-even point is 50 pupils. Started by a mom-son duo, both recent AVODA graduates, Cornerstone stands as a testament to quality
education and dedication.
Dr. Sara Kaweesa PhD left a stable job as lecturer at University of Natural Resources in Vienna to focus on her Ugandan non-profit agribusiness. But while at AVODA, she felt God call her to start a for-profit fish farm with her son (also an AVODA student). She now owns land and a fish pond that can farm up to 6,000 fish at once.
These startups are still working to make enough revenue to become investment-ready. However, if you are interested in being an investor or donor, please click the "Learn More" button for more detail about their businesses. You can also contact AVODA to keep you updated on their progress and growth.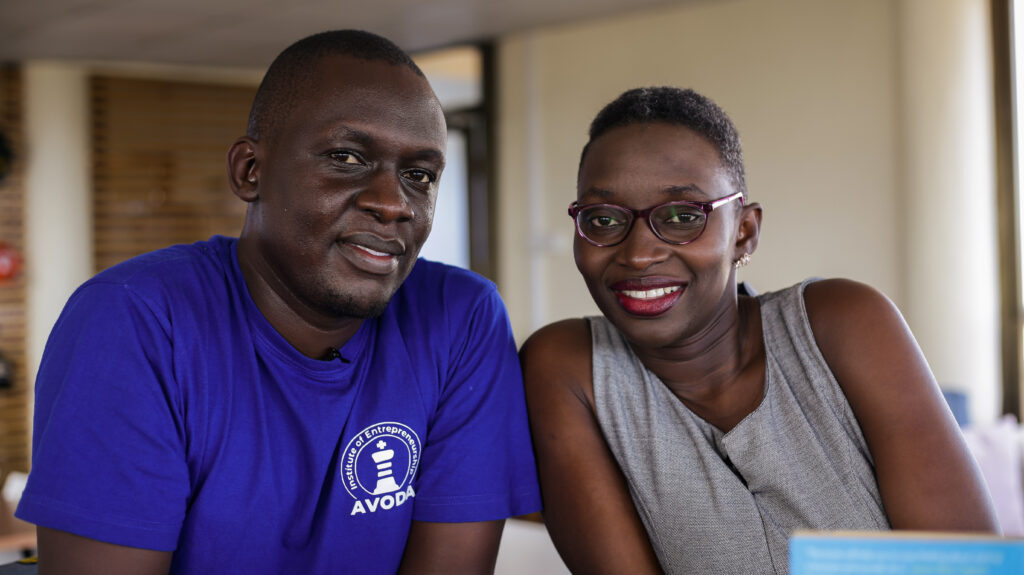 Afriplastrec leads the charge in sustainability, crafting purposeful creations from recycled materials. Specializing in innovative molds like 3D teaching and illustration molds, they redefine waste as valuable resources. With a commitment to environmental stewardship and education, Afriplastrec enriches lives by fostering a greener planet and enhancing learning experiences through eco-friendly solutions.
Ukora Foods, specializing in fruits, vegetables, whole grains, and nuts, is dedicated to serving middle-income families within the suburbs of Kampala. Their mission revolves around sourcing nutritious, organically grown food from partner farms upcountry and ensuring swift delivery while preserving at least 70% of its nutrition. With Ukora Food, families can enjoy the convenience of fresh, quality produce right at their doorstep, promoting a healthier lifestyle for all.
Start-ups Not In Need of Investment
These startups have worked to make enough revenue to bootstrap their startups. However, if you are interested in being an investor or donor, please click the "Learn More" button for more detail about their businesses. You can also contact AVODA to keep you updated on their progress and growth. 
BLAC Mode, founded in 2017, is a vibrant brand weaving African heritage into beautifully crafted products. With a focus on exquisite Kitenge fabrics, Blac Mode's items, from purses to pet collars, embody the richness of African textiles. Empowering local women, they create employment opportunities and contribute to the region's economic growth. Each product, meticulously crafted, blends cultural narratives with superior quality. Practicality meets style as they offer lightweight, durable items designed for everyday use.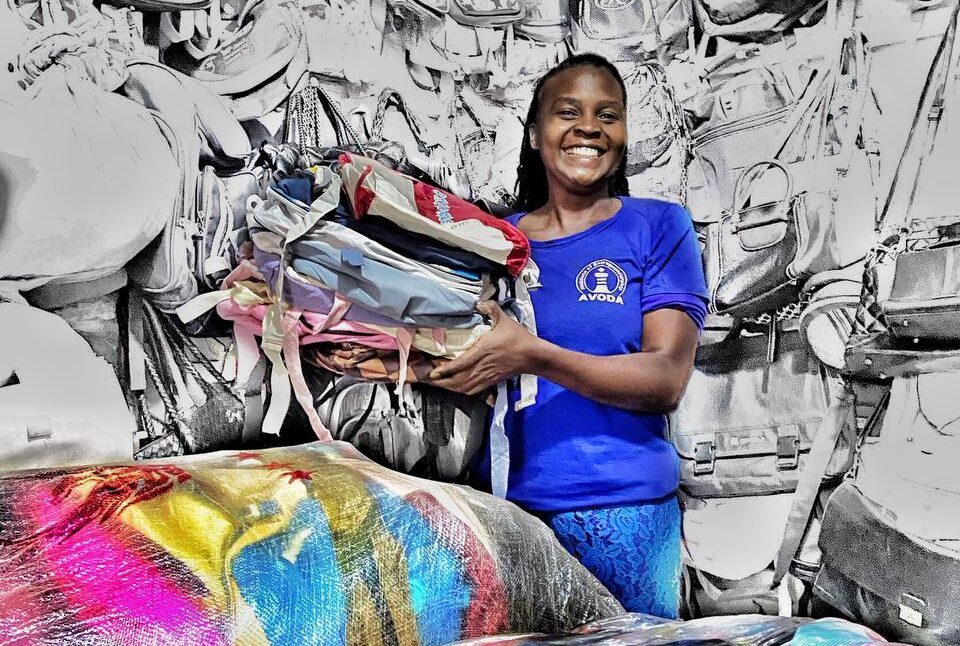 In the face of adversity, Stella's story is one of resilience and determination. Armed with the money her mother left her, she ventured into the bustling city of Kampala. Starting with four taxis, though the venture didn't work out as planned, Stella didn't give up. She pivoted, selling her taxis and opening a used-bags store amidst the chaos of old Kampala's lively streets.
Despite the challenges of the bustling and dusty atmosphere, Stella's grit prevailed. Tel'A Fashions, though not formally registered yet, is on the brink of becoming a recognized business. Stella's entrepreneurial spirit and tenacity are transforming her dreams into a reality, as she begins to see the fruits of her labor and turn her passion into profit.