We are Pursuing Disability Inclusion through Business, Marketing And Communications.
We enable our clients to understand that targeting the Disability market is not about "special" needs, or corporate social responsibility but a business-building opportunity to enlarge their market share.
Embellish Consults Limited is a Corporate Disability Inclusion Consultancy Company offering Disability Marketing, Disability inclusion consultancy, Disability Friendly Tourism, Business Coaching and Mentorship, Disability Equity Training (DET) for Employers, and Training in Safe Emergency Evacuation Protocols for Persons with Disability in high Risk/ Disaster struck areas — using our experienced team of Disability Inclusion Experts.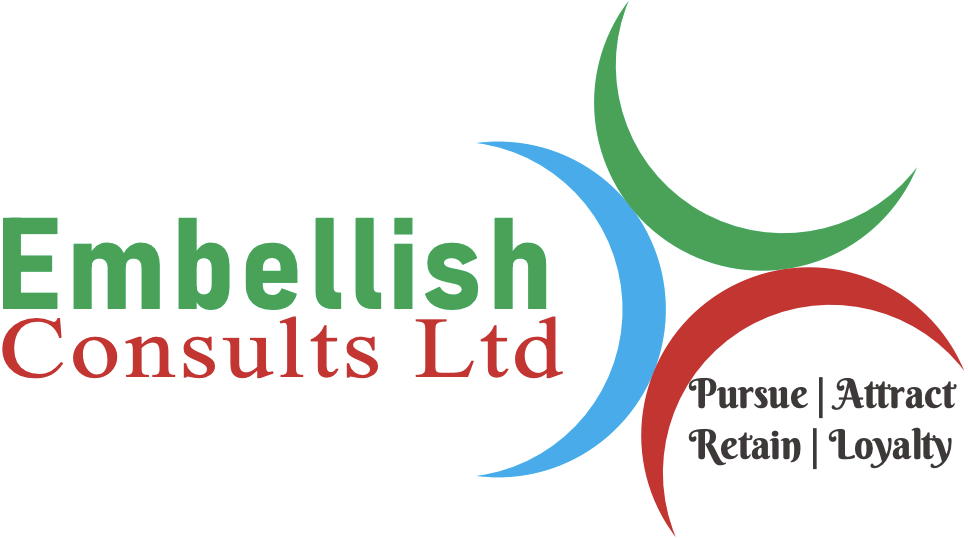 Denis bears more than 15 years of experience as a Disability Rights Advocate having founded the Coalition for the Rights of Persons with Disabilities Activism- Uganda and the Spine Injuries Support Society where he serves as the Board Chairman.
Doreen Nsubuga
Curriculum Designer
Doreen is a children's ministry trainer with 12 years of experience in children's ministry training and mentorship programs. Doreen holds a BA. in Economics. She has worked with organizations like Kidz@Heart, One Hope to train children's workers and develop content for training and curriculum for children's lessons.
Eric is an IT professional with 5 years of experience in web development & design, IT administration, search engine optimization, server administration among others. Eric holds a Bachelors Degree in information technology from Makerere University College of Computing and information science (COCIS).
Emily Atuhaire
Administrator
Emily is a young, enthusiastic qualified Teacher by Profession having graduated with a Bachelor of Arts with Education from Kyambogo University in 2021. She is a people person who is passionate about Sales and Marketing and works with Embellish Consults Limited as the first Administrator.
Peter Masaaba
Project Manager
Peter holds a bachelor of science in Biomedical Sciences (BCBs) of Makerere University, 2021 and Diploma in Clinical medicine and community health(DCM) of Kampala international university western campus, 2015. He is currently pursuing a Bachelor degree in medicine and a Bachelor degree in Surgery (MBChB) at Makerere University College of Health sciences.
Norman Turyatemba
I.T. Support
Norman holds a Bachelors Degree of Software Engineering and Applications Development Norman is also Cisco Certified Networking Associate (CCNA); And experience of 8 years developing web and mobile applications A specialist in PHP, JAVA and V.B programing languages. I also specialize in database management systems (DBMS) such as Oracle, MySQL and SQLlite.